News:: Wow, we're just slowi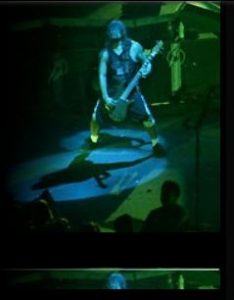 ng recovering from last weekends Autechre curated All Tommorows Parties, and ah what an amazing experience that was… unbelievable!
Couple of things been posted ….
The very lovely Mark Beazley has given us another couple of tracks from his latest release, a very limited 12″ on Italy's Nail records to stream.
Two tracks from Guignol Dangereuxs 'The Worst EP ever', and a really nice piece by Reflekshun.
As always, feedback is most welcome.
Event-wise, our next 'Not Clickable' featuring San Franciscos original sound pioneer O.S.T. is scheduled for May 7th at the Foundry in London. This was postponed from our earlier mentioned date, as Chris wasn't going to arrive in the UK in time. After seeing his recent shows at ATP and at the Sprawl on wednesday, i can promise you that you have never seen anything like this – completely astounding! Flyer to follow this afternoon.